Although it was a cold rainy night on Sunday, 29 July, those attending Chaim Dovid's Perth concert were warmed by the musician's soul-touching voice. Accompanied by Bass player Avi Hershberg and local purcassionist Dan Lazerus, the full-house clapped, danced and cheered during the two-and-half-hour concert. From newborn to ninety, Perth's Jewish community was united as Chaim Dovid sang popular songs such as "Twenty Million Yehudim", "Nafsheinu" and "Yibane". His brief talmudic explanations and personal life stories between songs, made the event even more meaningful.
For Chaim Dovid, his Perth concert was extra-special with his mother and close family cheering him on. After Sunday's performance, his voice will be resonating in their ears and hearts, as well as those who attended, for years to come. The internationally-renowned musician kicked off his Australian tour in Perth and will be delighting sold-out crowds in Sydney and Melbourne in the coming weeks.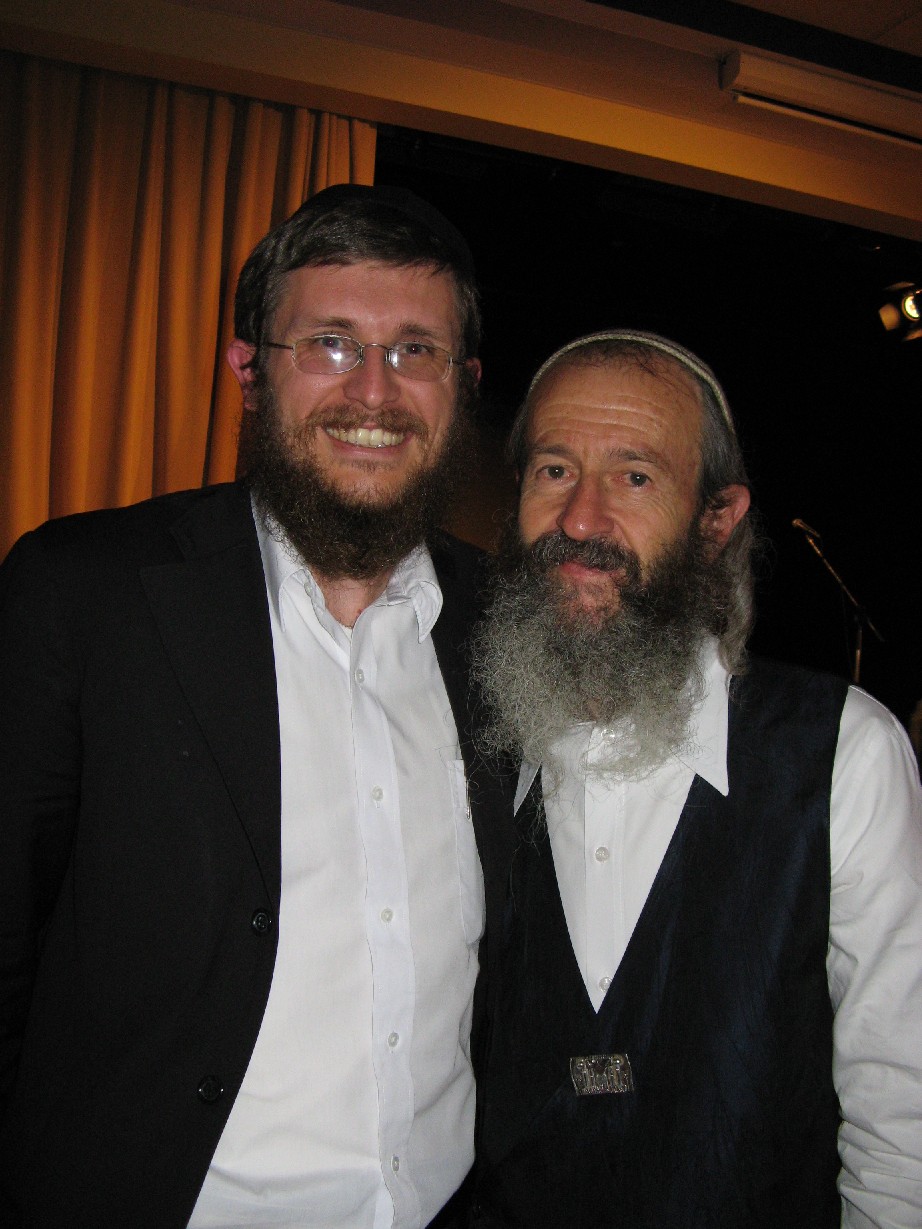 Rabbi Shalom White & Chaim Dovid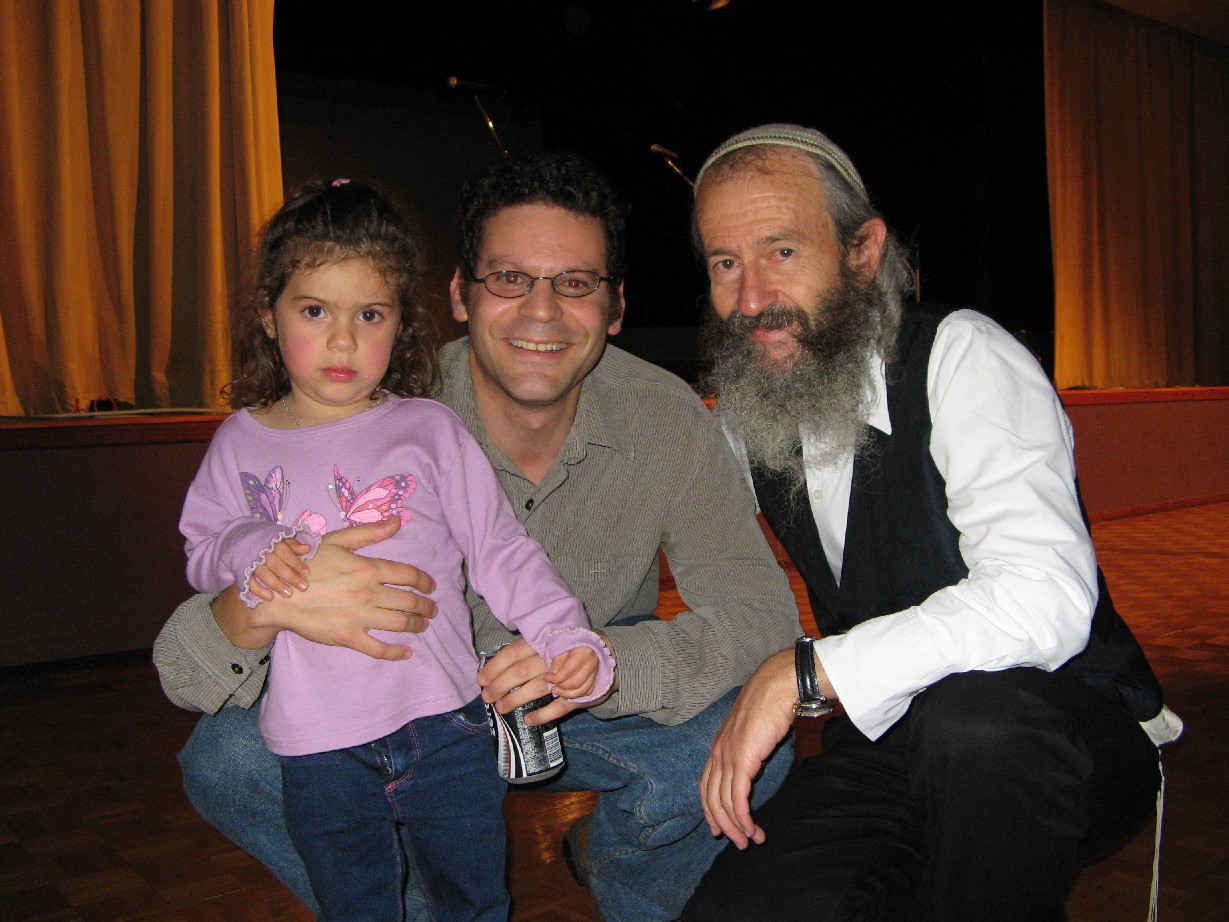 Noa & Brian Jackson and Chaim Dovid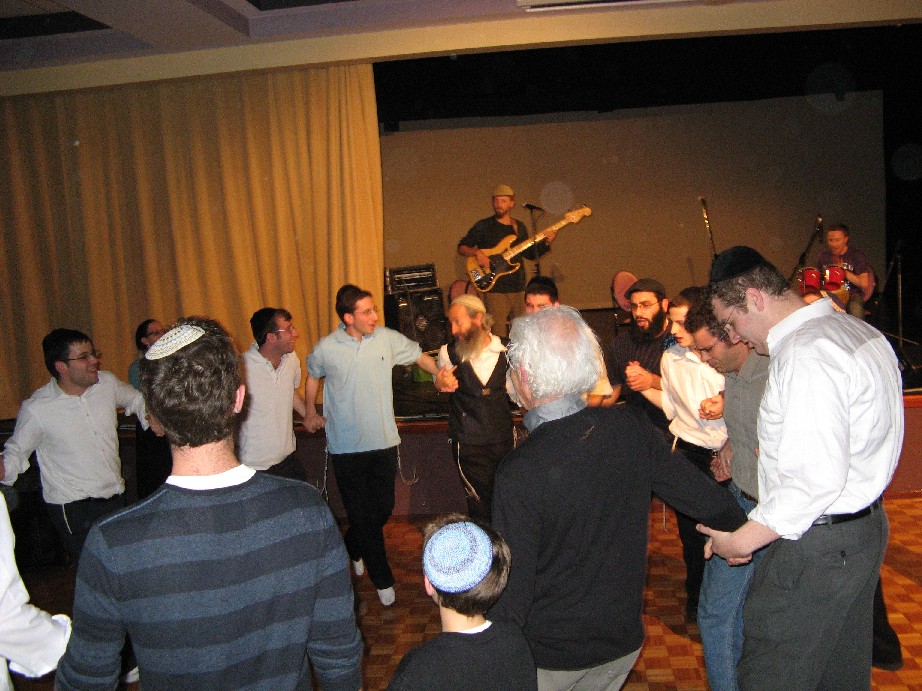 Dancing from 9 to 90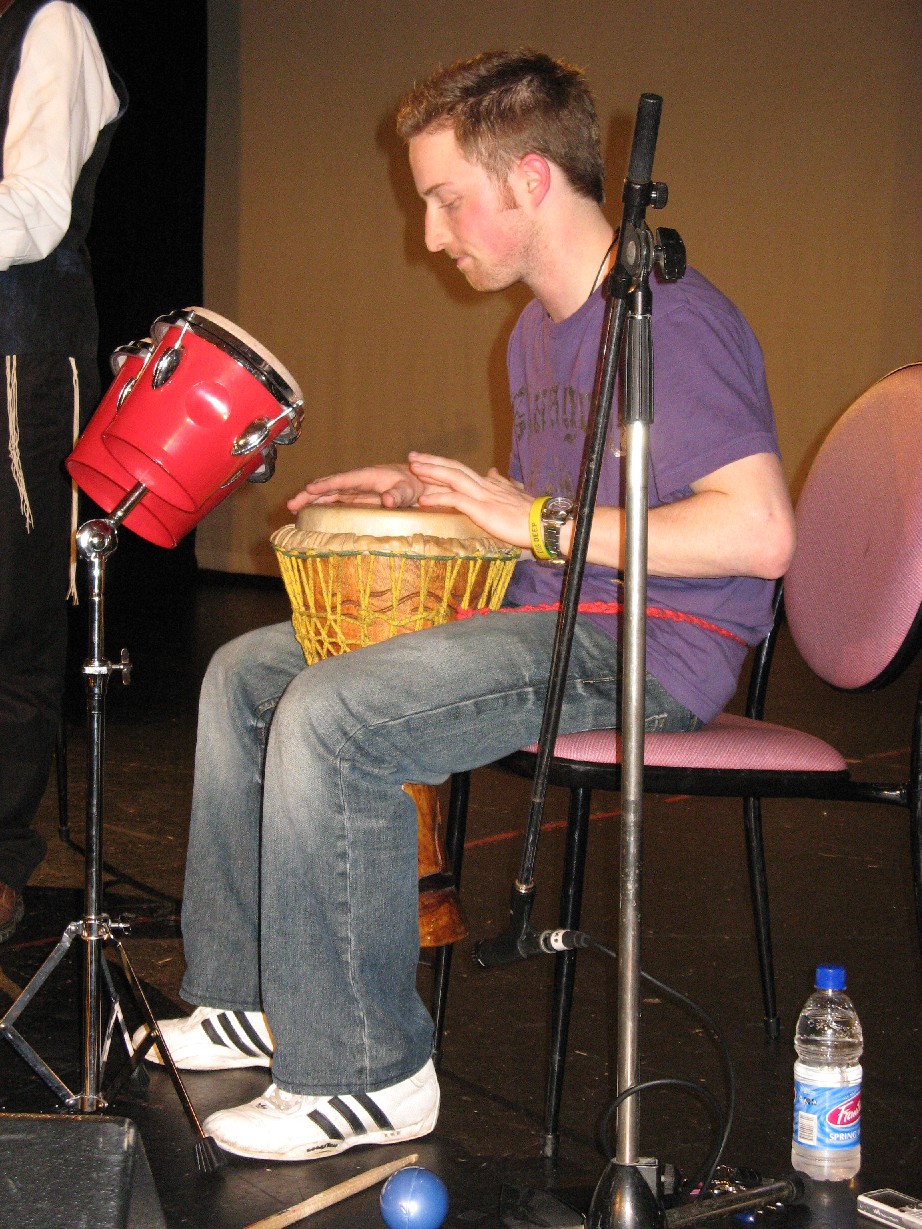 Dan Lazarus providing the beat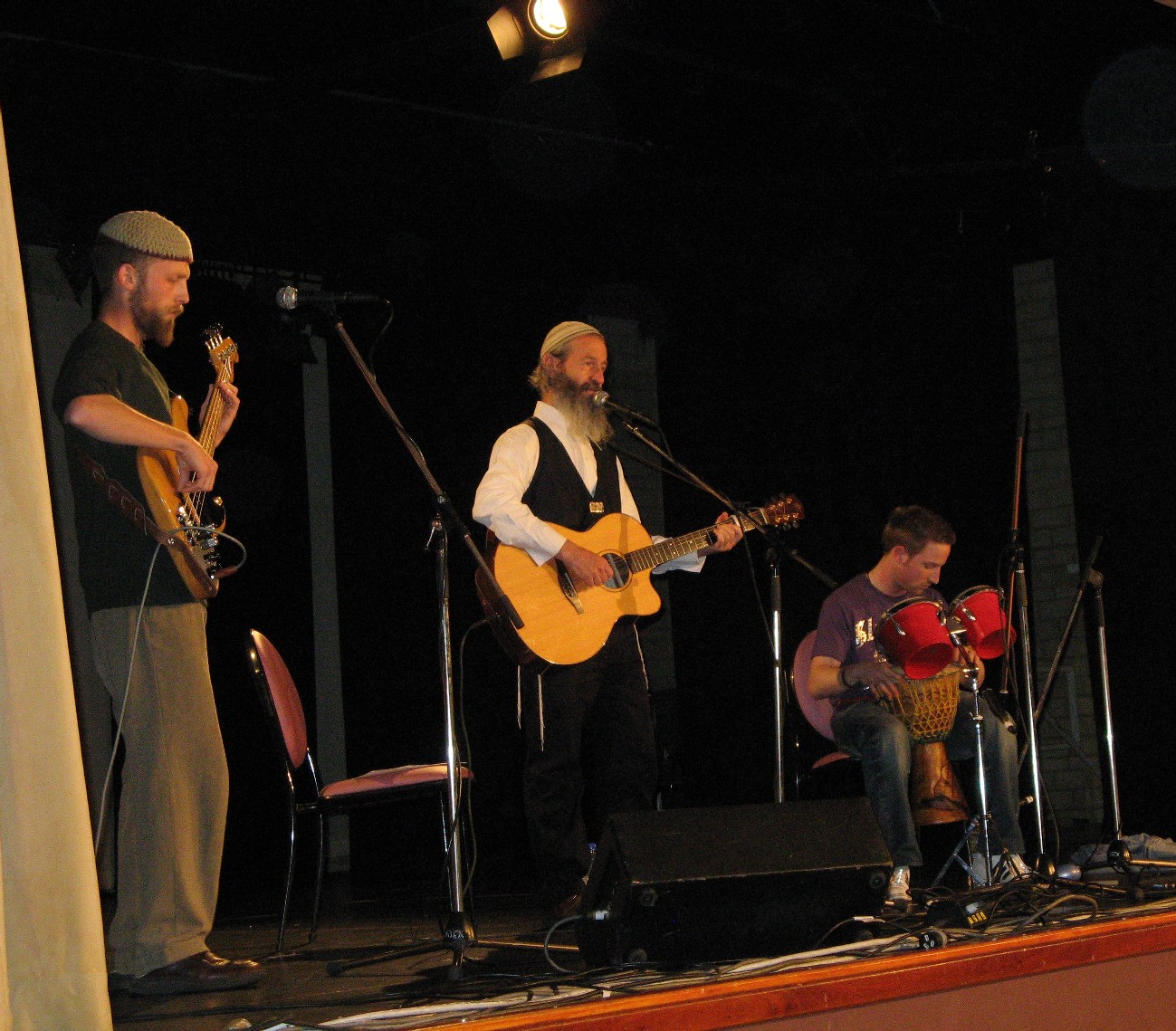 Avi Hershberg on Bass, Chaim Dovid on Guitar & Dan Lazarus
on percussion.