i- shacharit – measures the time it takes to daven shacharit in all Shules within a 5 KM radius
i-drasha – gives you mussar when you are not really in the mood
i – herring – measures the temperature of the herring on the Kiddush table and lets you know how long it has been out of the fridge.
i – accent – converts south African and Israeli accents into Australian accents
i-ron – use your phone to create a clean crisp crease when you fold your tallis
i-drive – shouts out insults about the way you drive (bonus Yiddish accent available)
i-nevua – predicts the future
The Shabbat Shalom app: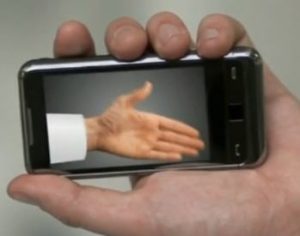 And the i-megillah – with built in foghorn.
Feel free to add to the list.